Are you looking for an idea to spend your Easter Holidays? Why not to make the most of the arrival of the Spring and of Easter holidays to discover Sorrento and the most suggestive
places of the Sorrento Peninsula?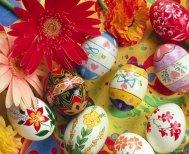 During this period of the year Sorrento is surely rich in interesting cues for its visitors, with the characteristic Hooded Processions of the Holy Week that, rich in pathos and emotion, crossing the roads of the town, are able to involve both the inhabitants of the place and the bystander crowd with their strong symbolic tension.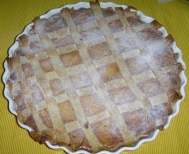 Not to mention the possibility to taste the local typical products and the dishes of the Campania local tradition and logically, the possibility to enjoy some favorable spring climate to walk along the small streets of the countries of the Peninsula among small artisan workshops and characteristic small shops or for trips to discover the archaeological and naturalistic sites famous all over the world.
It gives to Hotel Zi' Teresa great pleasure to offer to all its guests
A packet for Easter 2018 to just 450.00€!

The packet includes 3 nights in room and breakfast for 2 people and a typical supper in the restaurant of the hotel (excluded drinks).

The offer can be reserved up to March 30th 2018 and is subject to limited disposability.
Easter 2018

For any request please do not hesitate to contact us! We will respond as soon as possible !





Fields marked with an asterisk (*) are required